ONLINE STORE
feel free to listen and purchase digital media at
https://laughablerecordings.bandcamp.com/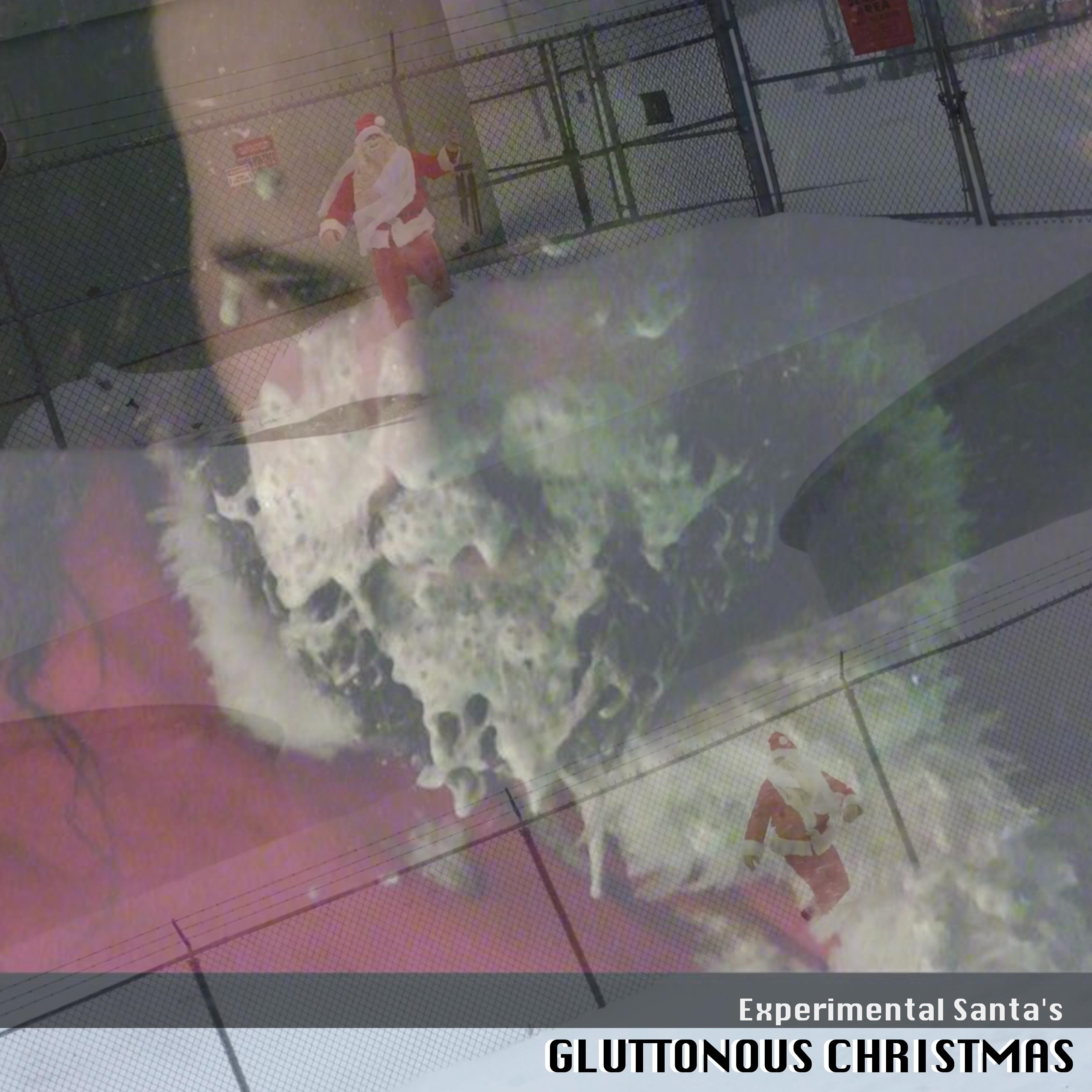 HAHA XX - EXPERIMENTAL SANTA - GLUTTONOUS CHRISTMAS



Does the holiday season make you uneasy? Experimental Santa knows your pain, and this year he's decided to capture all the stress and confusion of the season in one magical 2020 time capsule: Gluttonous Christmas.

All proceeds from "Gluttonous Christmas" will be matched and donated to Maine Needs, a great organization helping families in need all over the state of Maine. Learn more and support them at
www.maineneeds.org






haha 41 - CLAY CAMERO - RESURRECTION CS



This epic album begins on a prison ship from Ireland to Australia, takes you on a ride in Clay's Camaro on the back roads of Maine, leads you through dreamscapes in the dark swaying forests of LOVE to help you find Freedom driving down the back of a memory. Clay's finest composition yet, powerful vocals and writing, all blooming in this AMAZING lush psychedelic jungle grown by the calloused hands of the County Line Bandits. Beautiful efforts by Grey Saguaro, lead guitarist, recording engineer and co producer, are sure to make this album a classic.

For those of you who are familiar with Clay Camero, you know she's one of the most hardworking folks alive, continually digging her claws into this earth and nurturing so much life just by means of her own processes of survival. One of her most recent efforts is Project Freewill - a new non-profit project that I am very excited to be contributing to in whatever ways that I can. Clay and her partner Dylan (an incredibly hardworking and creative individual in his own right) have been fixing up an old church from 1837 in New Portland, Maine, to turn into a community space, recording studio, farm-to-table soup kitchen, and more. Since we have such a small amount of tapes, we are releasing them with the perceptively high price tag of $30.00+ as an effort to raise funds for Project Freewill, which will help burgeon the arts community of mid-western Maine. 100% of the proceeds will go to Project Freewill. I've been lucky to spend a little time at Freewill pre-pandemic, and I've seen the massive potential of this magical old holy spot in the woods - especially in such capable and creatively potent hands.
To learn more and support Project Freewill visit www.saxwand.com/freewill



OUT OF PRINT

get down with our humble history



haha 35 – Ralph White – A Romp… CS
Fretless guitar and kalimba exploration by my hero Ralph White. Intuitive and deeply rooted in both traditional styles/techniques and genuine experimental originality.
SOLD OUT.
haha 34 – Patriots/Palberta – Special Worship CS
No wavers, rock'n'rollers, etc. doing their thang. Keepin' alive 100 of these minus a couple that exploded in the deck. New edition of 100 on red tapes
SOLD OUT.
haha 33 – Greg Hartunian – Berlin Demos CS
You are what you eat, gloom arrangements, demos, but special, rareeeee, we made about 30.
SOLD OUT.
haha 32 – G. Jamie/C. Nathan – Youthful Dementia CS
Recorded while dog sitting down by the beach in biddeford pool. dedicated to bleu. really funny! quite sad! collaboratory. 50-ish made originally, now re-issued with FEEDING TUBE RECORDS with pro-dub tapes and handsewn insert including lyrics/info. issue of 200.
SOLD OUT.
haha 31 – Saralee – S/T reissue CS
Cassette reissue of the first release from "Boston" popsters Saralee. Zach recorded this bad boy in the basement of problemhouse, now that sucker moved out to Los Angeles and greases his hair with store brand vaseline. I'm just making that up, no idea what he's doin' over there. Sara is in Isreal or something, but she'll be back soon. Lee is still in Boston. This is all besides the point, this cassette is your lo-fi wetdream. Short songs on gtr and drum and Sara hollering at it, or from within it all. Back in winter of 2011, I was working an office job in Portland, scanning medical documents into a computer, and most Fridays, I would drive straight from work down to Boston, and I'd listen to this sucker every time.
SOLD OUT.
haha 29 – Colby Nathan – Don't Pout, it's just another puzzle CS Limited tour cassette from my first "comedy" tour. Recorded at Fellowship Hall by Jeremy Finch for a 4-track Tascam. We were able to dub 12 copies. Kyle gave me great deals on materials and Andrew sang on a couple tunes, but mostly painted during the sessions. It was a magical time.SOLD OUT.
haha 28 – (NE) Patriots – braap braaap brap CS
We made 50 copies of a tour version of this for our January tour with Fat History Month. More official release coming soon, I guess. SOLD OUT.

haha 27 -elephant/slums – Chainsaw Son and Luscious Skin CSAmazing landscapes of tape distortion and nuanced effects glaze over intricately constructed pop/folk songs by Greg Hartunian (elephant) and Davis LeDuke (slums). I think Greg actually managed to make a 100 of there and they're gone. SOLD OUT.
haha 26 – dark rodeo – hunks CS Obsessively honest and undeniably dark music from Mark Bodio and Alex Hamrick. Recorded in the basement of our Allston apartment. I think we managed to hobble together 40 of these. SOLD OUT.
haha 25 – (NE) Patriots – Boston Strangler CS Patriots first demo tape. We made 16 of these, even though they're numbered out of 20. I recorded it on a 4-track Tascam, but we were really loud and they sound like shit. SOLD OUT.
haha 24 – Timothy Cushing – Hunting Songs digital (CS/CD coming soon) Timothy Cushing's lost album, buried under three or so years of procrastination (mine, not his), but still has not lost it's shine. Folk songs with lush arrangements and Tim's thought provoking poetry holding it all together. Available as a digital album on Tim's website – http://huntingsongs.timothycushing.com
haha 23 – BIG MUFF – Fishstick Summer/Dream 2 Life plexi 7″ I don't know what BIG MUFF is doing or how he gets any of these releases together. I thought I saw him in a huge cloud of smoke one time, but it was only a pigeon wrestling with a plastic bag. I believe there were 25 of these suckah's and they're totally gone. SOLD OUT.
haha 22 – BIG MUFF – Soul'd Out/Hot Picks/Earth Tones – BLURAY CD-R BIG MUFF would probably want me to give some special details about this elaborate three album release, oh wait, this is what HE would say, HOLY SMOKES GNATMAN! 3 ALBUMS ON ONE DISC!? OVER 27 TRACKS OF PURE DANKLIMITED EDITION OF 25 CD INCLUDES:– BIG MUFF: SOUL'D OUT OF CHARACTER– BIG MUFF RADIO: HOT PICKS– ALESIS WORSHIP: EARTH TONES– PINK BRST CANCR SPPRT HAND NMBRD CD-R– 3 BIG MUFF POSTCARDS– AN ACTUAL PIECE OF BIG MUFFS PLEATHER JACKET! SUPPLIES ARE LIMITED, DEMAND IS QUESTIONABLE! A TUE CLASSIC THROUGH AND THROUGH, ORDER NOW. but not now, cause I think the 25 of these are "soul'd out". wah wah (or how would you spell that phonetically? )
SOLD OUT.
haha 21 – Molasses – S/T CS Bedroom meanderings from Kassie Carlson. Some beautiful folk inspired songs and some soundscapes developed out of violin and noise loops. I think probably about 30 of these were made and distributed while Kassie was out on tour with Guerilla Toss. SOLD OUT.
haha 20 – Hyena/Elephant/Follies – winter demos CS A reissue of Hyena's "winter demo" on cassette with a full side of new demos from Elephant and Follies. SOLD OUT.

haha 19 – Hyena – gehuegen CS Mostly released by Double Double Whammy, but recorded by Greg and I. Songs of nostalgic love drenched in distorted pop arrangements. None of these songs were ever performed live and probably never will be. 50 copies. SOLD OUT.

haha 18 – Follies – Sway CD-R Phil Hartunian's songwriting and arrangements are meticulous without sacrificing intimacy on this CD-R release. Jeeze, Greg made a bunch of these. I think we still have some cases, so if you want one, don't be bashful.

haha 17 – Colby Nathan – A poem for Ingrid Strange CS Songs of self-loathing and obsession with a fictional woman. Recorded in autumn. made about 50 of these. LONG GONE.
haha 16 – Laughable Compilation – No Skin for the New Ceremony CD-R Compilation of friends and family with awesome collage art by Dylan Kumnick. Feat. Hyena, Elephant, R. Stevie Moore, BIG MUFF, Follies, illiterate/Waters Boylan, Dark Rodeo, Heart Murmur Sounds Good, Slums, Timothy Cushing, Molasses, Fool Diddly, and more. dang, we probably made like 100 or more of these.GONE!

haha 15 – BIG MUFF – Hurts 2 Exist flexi single
Oh, BIG MUFF did this on his own. Low quality presentation of an overlooked pop masterpiece. 'Hurts 2 Exist' says it all. Amazing lyric sheet included. There were 25 of these, they're gone… or maaaaybe… ;-P
haha 13 – R. Stevie Moore – Ariel Pink's Picks CS Ariel Pink provides insight to R. Stevie Moore's prolific output of pop hit after pop hit. Bookended with two collaborative tunes by Stevie and Ariel. BIG MUFF did a lotta leg work on this bad boy, and Joslyn Crocco did the artwork. Limited 100 copies.
SOLD OUT.

haha 12 – Colby Nathan – We Are A Family (for kids!) CD-R
Lo-fi music for children. Songs about eating well, respecting one's family, parties, moons, and airplanes. Made 50 copies or something, mostly for family members and friends. SOLD OUT.

haha 11 – BIG MUFF – Alive! From Hollywood! On Videotape! // 'BIG MUFF RADIO: Unsolved Mysteries'
First BIG MUFF release, comes with LITTLE MUFF hand puppet, hand printed Game Boy Camera insert, BIG MUFF's fingerprint, Alive! recordings and BIG MUFF RADIO: Unsolved Mysteries.
Limited to 25 copies.
SOLD OUT.
haha 10 – Elephant – S/T CD-R Compilation of incredible elephant demos. SOLD OUT.
haha 8 – Fallen Comrades – S/T CD-RDylan, Luke, and Alex's old punk band. Got together in my barn the summer that Laughable Recordings was conceived and recorded these ol' middle/high school numbers. Probably sounds worse than the original demos done in Dylan's basement when these guys were all 13 or something. We made like 50 of these, have a bunch more copies of the art, if anybody's lookin' for a copy, it could be managed. SOLD OUT.
haha 7 – Follies – Home Knits CD-R First Follies release. Delicately home recorded pop songs.
SOLD OUT.

haha 6 – Waters Boylan – To Whom It May Concern CD-RErin's poetry combined with exploratory music techniques – self questioning and discovery. Beautiful art printed on large envelopes by Mt. Home, including drawings from Erin, Matt Van Asselt, and Eve Axness.
SOLD OUT.
haha 5 – Elephant – When the Worms Dry Up CD-R

Second elephant CD-R. More amazing since abandoned songs. If you come upon a chance to hear them, pounce on it!
SOLD OUT.

haha 4 – Hyena – dustings of the white veil (a winter demo) CD-R CD-R version of the winter demo. Recorded in Dylan's basement winter 2009-2010.
SOLD OUT.

haha 3 – Elephant – Eating Aphids CD-RFirst elephant recordings. A batch of awesome, abandoned songs.
SOLD OUT.
haha 2 – Timothy Cushing – Evening Gown CD-R Tim's first CD-R, recorded in an empty room in my house. Stripped down, lyrical folk music. Artwork by Danny Jock.
SOLD OUT.

haha 1 – Hyena – Towns CD-R First hyena recordings. Sloppy, uneducated, and of course, saturated to the point of delusion with excessive emotion.
SOLD OUT. haha 0 – In the Distance: A Light! – I may never meet Arthur Mann CD-R Pre-Hyena recordings. Honestly, I was searching, but I didn't know how to do! I still have some of these, haha. They're even shrink-wrapped! WHAT WAS I THINKING?!